Guarding His Body, Mourning His Death, and Pleading for Him in Heaven: On Adam's Death and Eve's Virtues in the Greek Life of Adam and Eve
Abstract
Daphna Arbel is a professor emerita of biblical/early Jewish literature working particularly in the areas of Near Eastern and biblical literature/mythology, gender/feminist criticism, early Jewish "mysticism," and the discursive history of ancient women. She has published widely in these areas, including: Forming Femininity in Antiquity: Eve, Gender, and Ideologies in the Greek Life of Adam and Eve (Oxford University Press, 2012); Beholders of Divine Secrets: Myth and Mysticism in the Hekhalot and Merkavah Literature (SUNY Press, 2003); and 'And So They Went Out': The Lives of Adam and Eve as Cultural Transformative Story (with J. R. C. Cousland and D. Neufeld; T&T Clark, 2010). Professor Arbel is currently working on her new monograph, entitled 'The Most Beautiful Woman': On Femininities in the Song of Songs and Beyond (funded by SSHRC).
ABSTRACT: This paper focuses on a remarkable representation of the archetypal first woman found in the Greek Life of Adam and Eve (GLAE) of antiquity, one of the most influential narratives about Adam and Eve after Genesis 2–3. Treating Eve as a culturally constructed figure, the paper employs observations from critical feminist theory, among other methods, to demonstrate how one GLAE narrative scene, known as the account of Adam's death (GLAE 31–42), not only abandons the formulaic image of Eve as the sinful figure, responsible for inflicting death on Adam and all humanity, but also subtly represents her as playing a beneficial, virtuous role in the context of Adam's death. In a nuanced reading of this account, the paper explores an interesting correspondence between distinct death-related roles allocated to both Eve and the angels in the event of Adam's death, including caring for his body, mourning his decease, pleading for him after his passing, and witnessing his final ascent to heaven. It then considers the possible ideological implications of this unique representation of a virtuous Eve in the context of the account of Adam's death, the complete GLAE, and the broad cultural context of its writers and audience.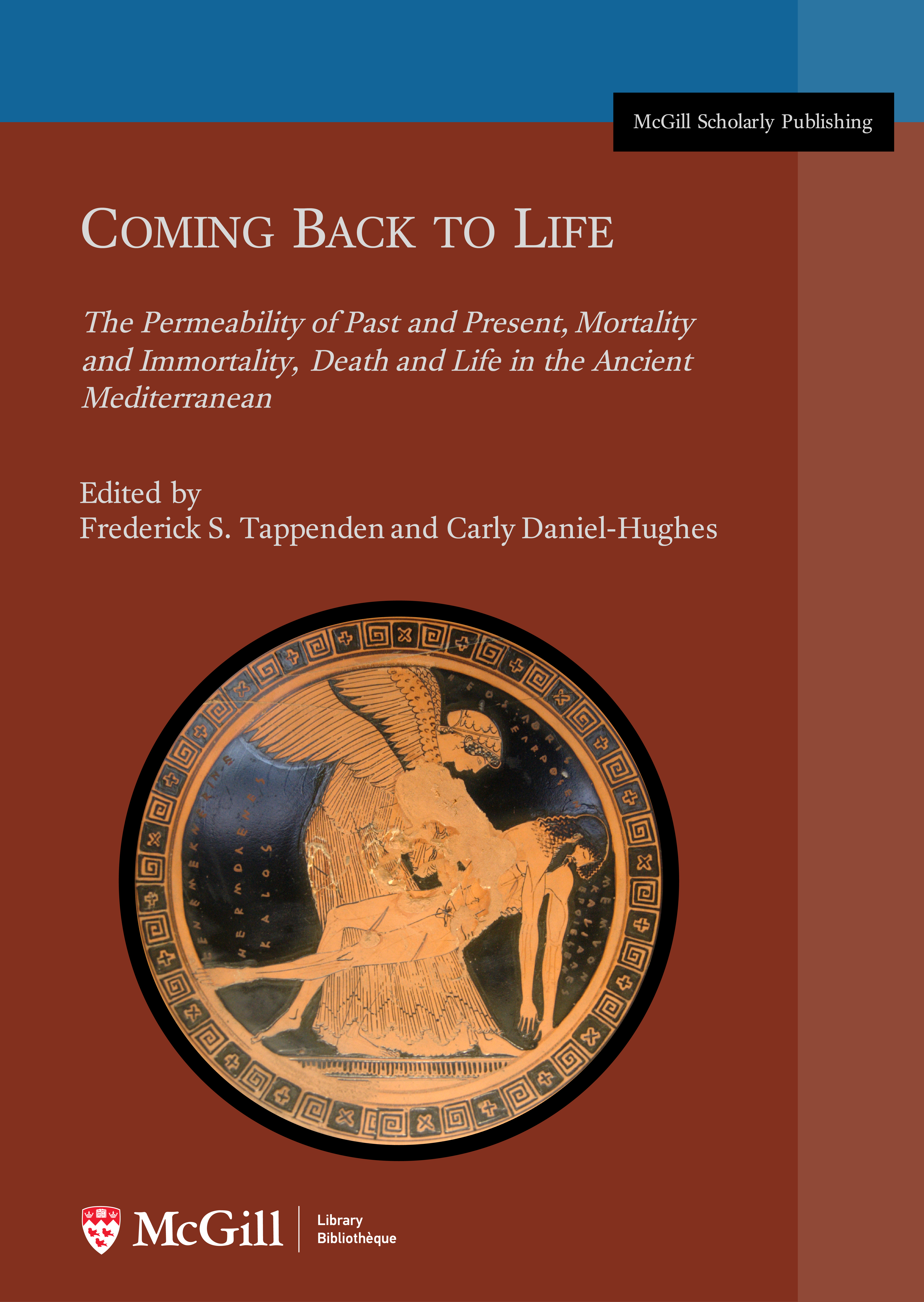 Section
Section I: Memory, Mourning, and Returning to Life
License
Copyright (c) 2017 Vita Daphna Arbel
This work is licensed under a Creative Commons Attribution-NonCommercial-NoDerivatives 4.0 International License.
Copyright © Individual Contributors, 2017. The contents of this work are protected under a Creative Commons 4.0 Attribution-NonCommercial-NoDerivatives 4.0 International License, unless otherwise noted.